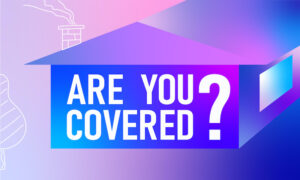 One of the biggest risks a small business owner can take is failing to obtain insurance coverage for their company. When businesses lack proper insurance coverage, they put their bottom line on the line. Unfortunately, one claim is all it takes to wreak havoc on a small business. The following information explains the risks associated with failing to insure your small business. 
Exposure Associated with Running an Uninsured Small Business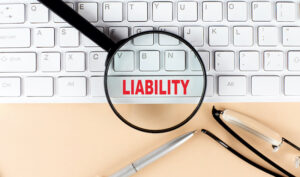 Operating a small business without insurance exposes you to myriad legal and financial risks. Let's look at the biggest threats of running your business without insurance:
Financial Implications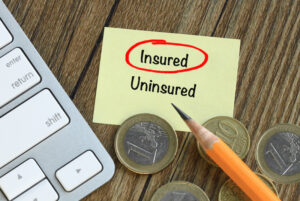 In the event of a cataclysmic tragedy, such as a hurricane, flood, fire, or other natural disaster, if your small business does not have the proper insurance coverage, your company may struggle to rebuild and recover financially.
Legal Impacts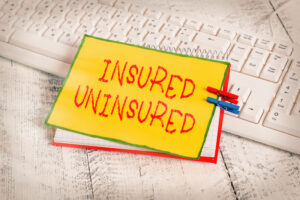 Lawsuits can be brought by clients, visitors and/or employees. If someone sues you for breach of contract or is injured during business, you could be held liable. And this type of setback could be enough to force you to close your doors. If your small business fails to deliver on a contract, you could be sued by clients, customers, or even employees.
Lack of Employee Protection
When it comes to employees, a small business shouldn't carry insurance for workers simply because doing so is required by law. They should do it because Workers' Compensation helps protect the worker and the company by caring for both sides when an accident occurs. This is vital for those times the company would be responsible for paying an employee's medical bills and/or time off.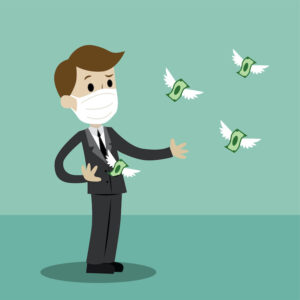 Non-Compliance
Federal, state, and local laws require small businesses to carry insurance for a wide array of reasons. When your business fails to secure these policies, you could face expensive fines and penalties.
Flawed Reputation
These days, small businesses run a higher risk of earning a flawed reputation when customers complain, or hackers initiate a cyberattack. Uninsured companies may lack the appropriate coverage to help with payouts when this type of damage occurs.
Loss of Business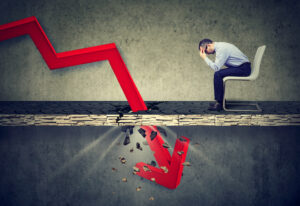 Disastrous events can damage a small business's equipment and property, directly affecting productivity and undermining profit. After paying damage expenses out-of-pocket, small business owners may find it impossible to rally, potentially leading to financial ruin for the business owner.
How to Protect Your Small Business from These Risks
Obviously, insurance coverage is crucial to protect your entrepreneurial investment. So, when purchasing coverage, consider every aspect of your business: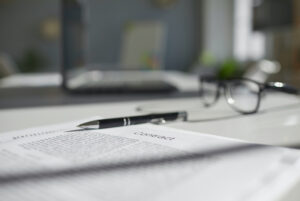 Hire an experienced broker or agent
Your insurance broker or agent is the person you rely on for business protection. Find one who is familiar with your industry and business needs. 

Determine what you need
Each small business has specific insurance requirements and exposure. Since there are many options for commercial coverage, understanding your exposure will help you choose the right policy. We will work with you to figure this out. 

Home-based businesses
Remember that most homeowners' policies do not extend to home business equipment protection. The best option may be to add a rider to your current policy to cover your company. 

Review your policy regularly
Let's face it, your needs change. So, your insurance should, too. Be sure to review and update your policy once a year, or as needed. 
The Bottom Line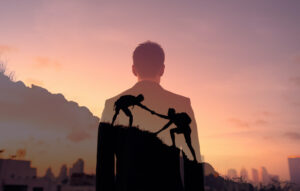 Ultimately, the risks associated with not having the right amount of insurance coverage for your small business are not worth it. Call today so we can help make sure your business is prepared for anything and everything!
About CDISI in Meridian, Idaho 
We offer insurance of all kinds to families and business owners across the Treasure Valley and beyond: business, personal, general liability, worker's compensation, property, auto, and more! Also, our goal at Compass Direct is to provide customers with support and service above the industry standard. We believe customers are names, faces, people, families, and businesses – not just account numbers. So, we pride ourselves on providing a high level of personal service; striving to offer same day communication. We prioritize service and provide quick solutions to customer requests. We understand how busy life is. So, we make ourselves available to come to you, as needed. We offer free quotes and policy reviews. Contact us via phone, email, social media chat, or FAX to get started today.